Lass uns sprechen!
Direkter Kontakt statt langer Schleifen: ruf einfach an oder schreibe uns Deine Ideen und Fragen.
And besides work?
Aalen is the sunny heart of southern Germany (1800 hours of sunshine!). The beautiful landscape, art and culture offer high recreational value. Holiday regions such as the Alps and Lake Constance are close by. With a wide range of schools, colleges and development opportunities for the whole family, there is plenty going on.

Thermal baths and the Roman UNESCO World Heritage Site Limes - this formula sums up Aalen's major attractions. Around 67,000 inhabitants live in Aalen and appreciate the urban flair of the city as well as the family lifestyle in the lively villages. You are in excellent hands in Aalen.

You don't know Aalen and the region yet? Then get an impression in the image film of the IHK Ostwürttemberg.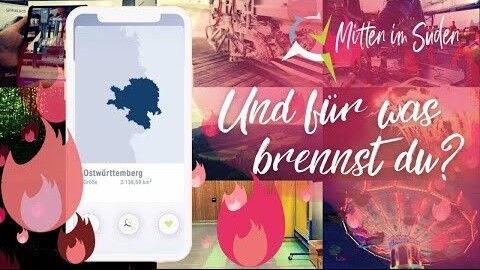 Attractive and innovative employers - exciting jobs from world market leaders to small businesses
Leave the fine dust behind - fresh air and a healthy environment in abundance
Don't waste your life - a region of short commute distances
Your dream of owning your own home becomes reality here - above-average ownership rate at moderate prices compared to big cities
Safe living for young and old - low crime ratee
Childcare, a wide range of schools and four universities - your offspring are well catered for
Living and working in the middle of it all - Lake Constance, mountains and strolling in Stuttgart or Munich are only 90 minutes away
What else you can discover in this region:
Generation 20+
Young people are attracted to our region because there are great jobs here to start their careers. And because work isn't everything, there are plenty of things to do here. Play active sports, go out into the nature and in the evening to the city. Because Aalen has a varied nightlife with over 6500 students.

Did you know that in 2022 the UCI World Cup Mountain Bike Sprint will take place in the centre of Aalen?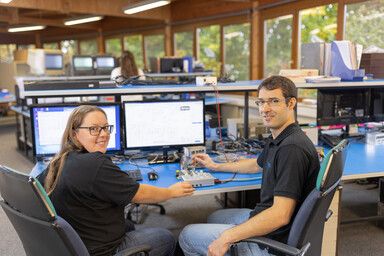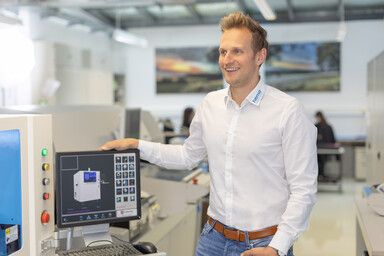 Generation 30+
The dream of a family home in the countryside can still be realised here. Away from the big city, this is your chance for comfort and space for the family. And if you come to the region as a couple, there are plenty of opportunities to find jobs in a variety of fields. Of course we can help.
Generation 50+
Culture, sport and nice people abound here. Numerous opportunities invite you to be active. Clubs and networks involve you in your active life. And for your offspring, there are schools and colleges for every taste. All around, there is something for everyone. That's a promise.